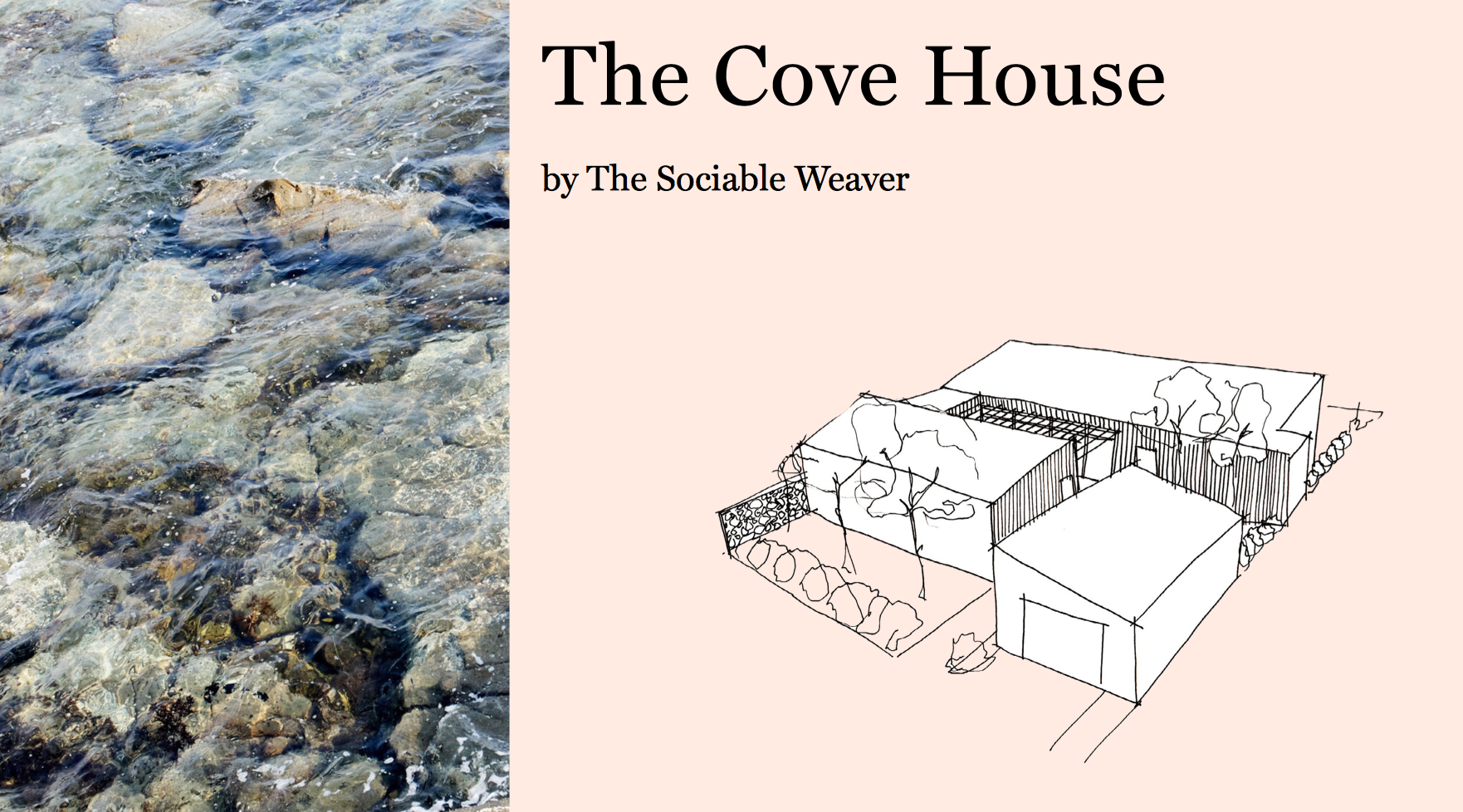 The Cove design wraps around a central courtyard to provide a hidden oasis, inviting connection with nature, while maintaining privacy. With three bedrooms on one arm of the u-shaped house and the living/ dining and master bedroom on the opposite arm, the Cove design is suitable for larger families.
This unique design is suitable for any climate or setting (urban or rural), and would be particularly suited to areas that receive high winds where the central courtyard can o er a retreat.
PASSIVE SOLAR DESIGN
Large double-glazed north-facing windows ensure maximum solar penetration in winter, heating the
home naturally. The internal courtyard maximises northerly sun exposure to the rear three bedrooms, with a brick mass wall to hold heat.
THERMAL MASS
A naturally burnished concrete slab and internal blockwork add thermal mass to the home to harvest and store solar heat.
COURTYARD DESIGN
Internal courtyard maximises northerly sun exposure to the rear bedrooms while also providing protection from southerly and westerly winds. For inhabitants,
the courtyard provides another area to enjoy the outdoors and open the home to nature.