Rest Stops for Highways 
(Area of Intervention - Yelahanka to Kempegowda International Airport)
Project Proposal
Prepared for : Sleep and Fatigue (Design Charrette) 
Prepared by: Gauri Kulkarni (PSD) 
13 April 2017 
PROJECT SUMMARY - 

Objective - 

          Objective of this project is to design 'Rest Stops' along the highways (Yelahanka to Kempegowda International Airport). These stops have to be strategically planned and located on the way after a thorough investigation of the road and analysis. These rest stops should be designed in a way which is welcoming enough to encourage the driver to stop and take some break.    
           The rest stops will be designed within the compliance with the universal design principles and sustainability. It should also be a self sustainable model and design. 
 
Why is this project done? 

            This project aims in finding a design solutions for 'rest stops'. We all come across so many rest stops while travelling to different places by road. We all face the issue of road fatigues, driving stress and hunger etc. What my objective through this project is to build a self sustainable rest house which would be like a motel. This project will give the truck drivers and normal drivers some room to rest and shut their eyes. This will reduce the chances of road accidents and mishaps. 
Following are some 3D rough views of the design.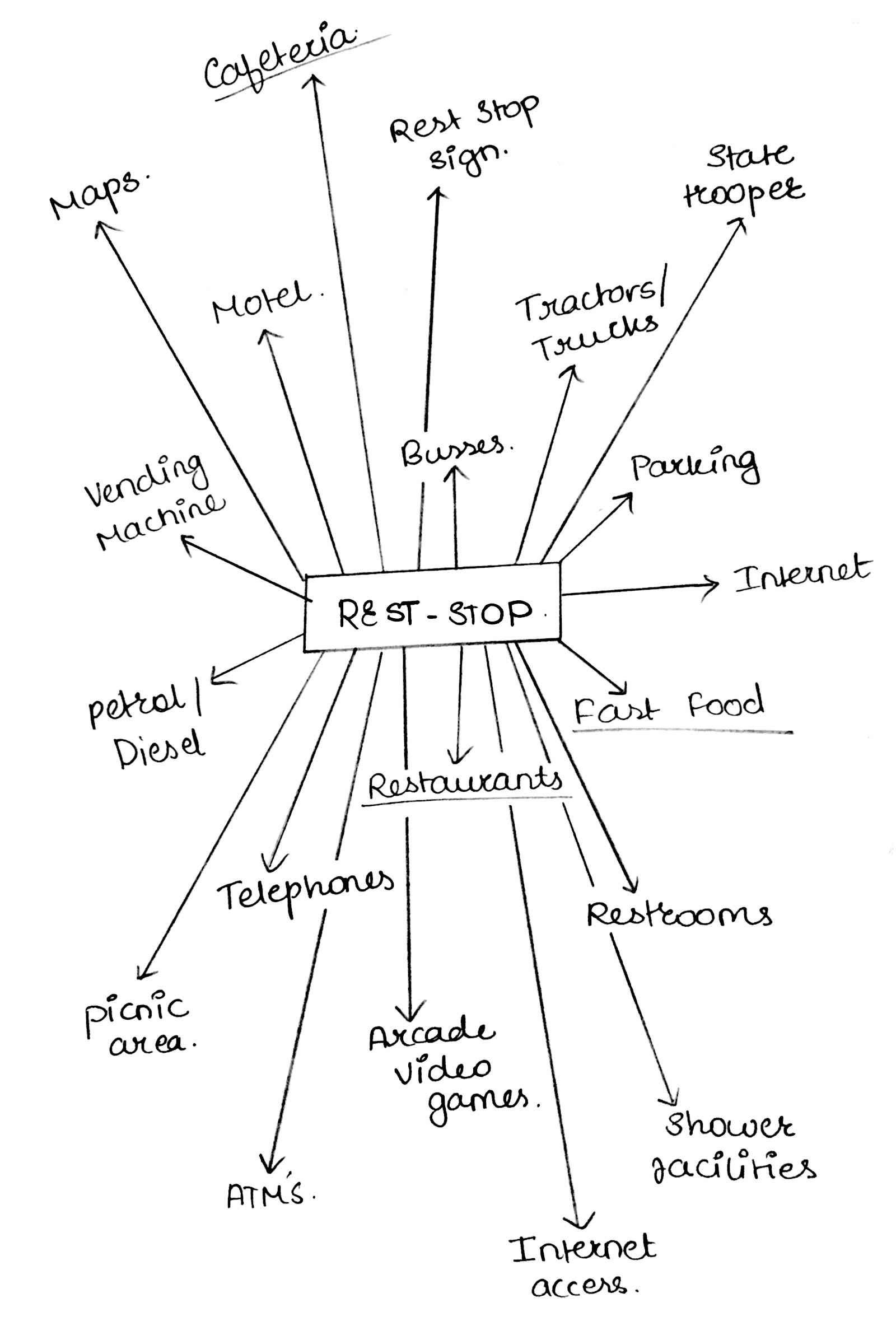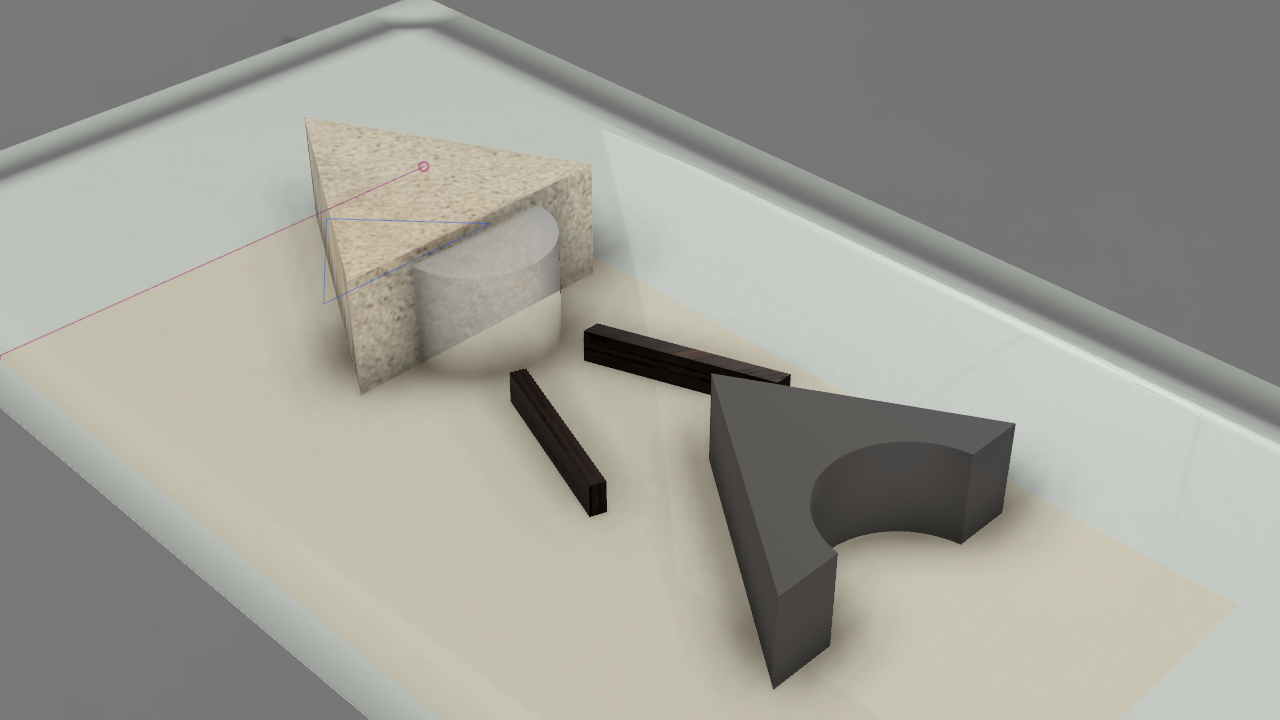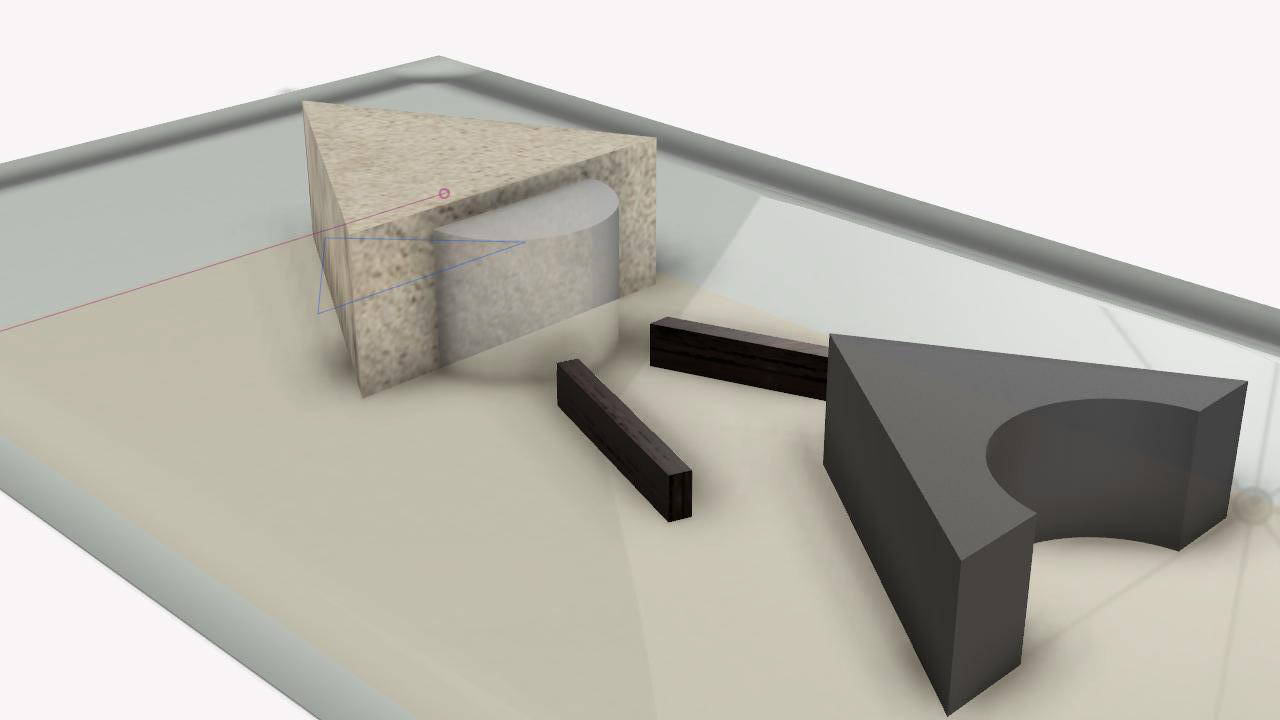 Rough plan and record of the idea initially.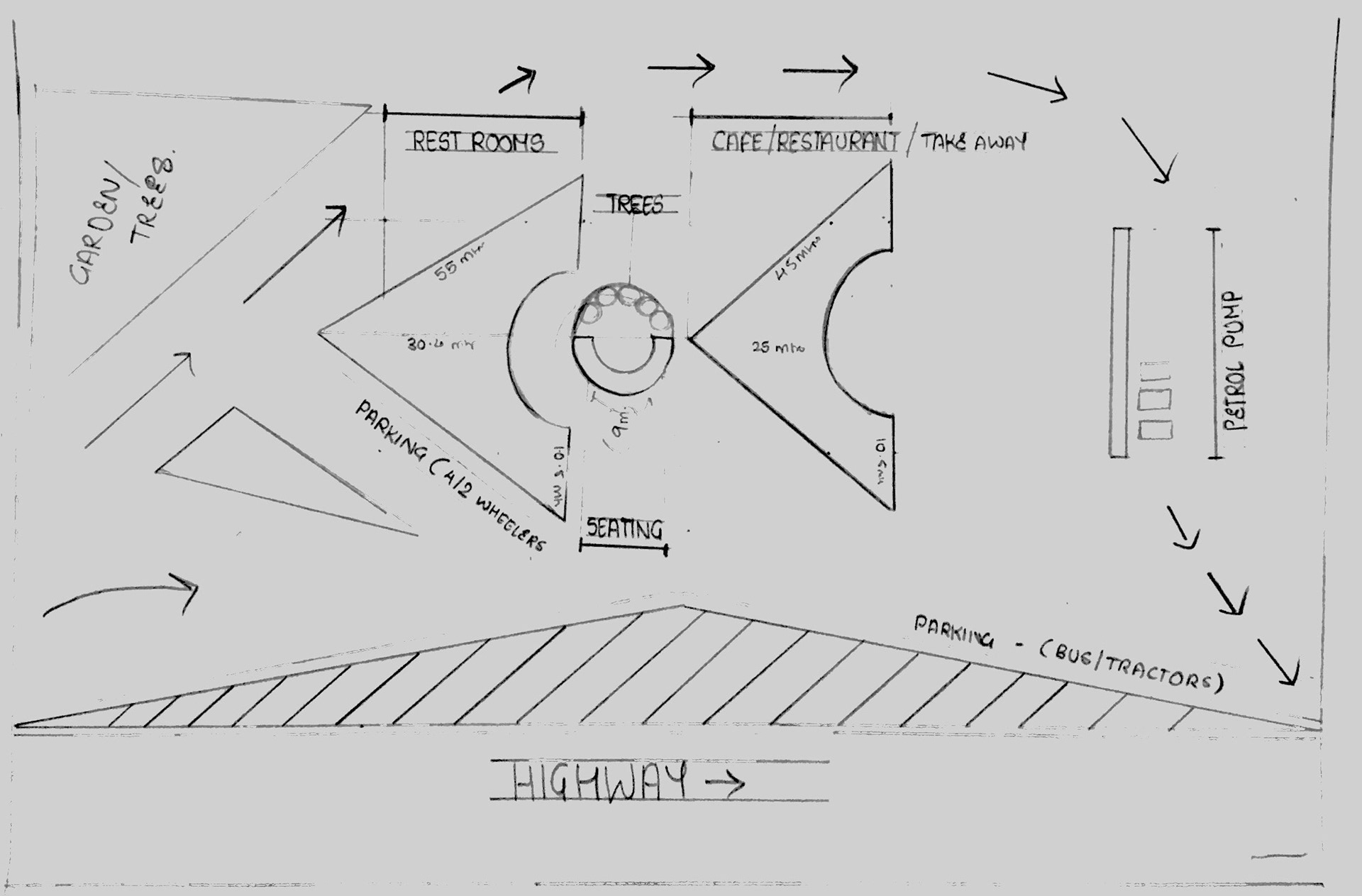 Following is a hand drafted Site Plan of this Rest stop.
Master Plan of the Rest Stop Site.